Hire a motor cruiser on the Lough Erne on the Fermanagh Lakelands, once a trading route for the Vikings, now an idyllic holiday destination. Explore almost 800 sq. kilometers of island studded waterway. The Erne Waterways offers some of the most unspoilt tranquil scenery in Europe. The system is divided up between the Lower and Upper Lough Erne and the Shannon-Erne Waterway. There are a variety historic sites and ruins to explore as well as water sports, horse riding and caving for the more active holidaymaker.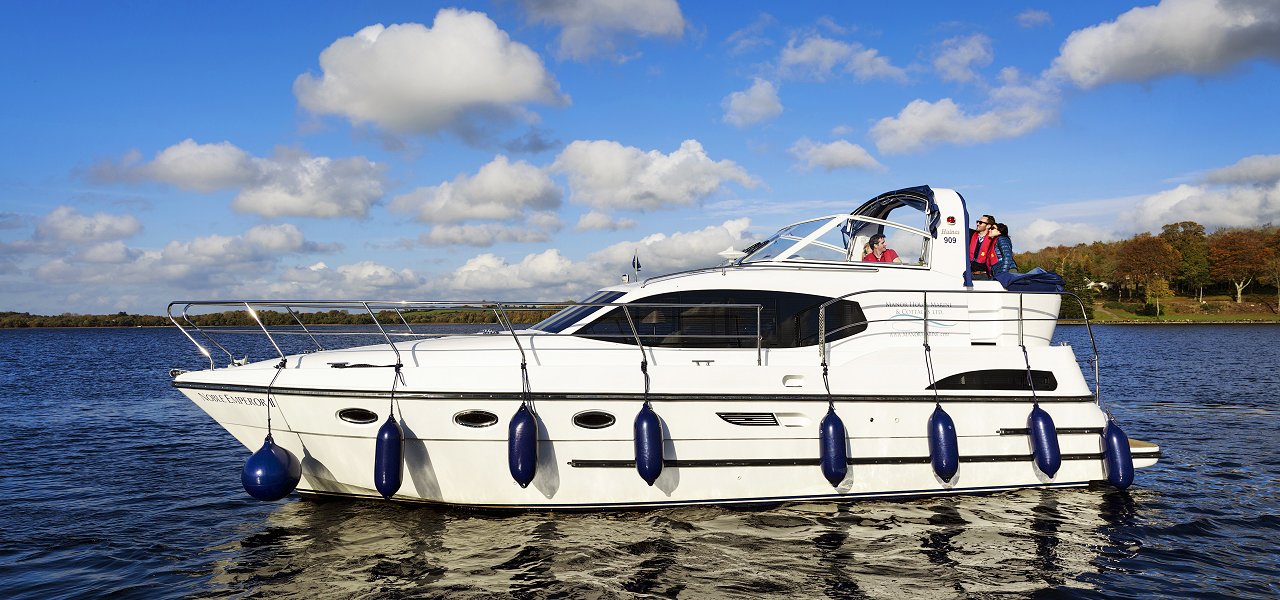 We have 18 boats avaiable to hire from our Killdeas base, ranging in boats ideal for couples up to boats that can accommodate a group of 8 friends or family. All of the fleet offer a high level of comfort, with a fully equipped galley, hot and cold water, bed linen and towels.
Over a seven night break you can take in plenty of the main attractions, whilst also enjoying some time relaxing at a secluded mooring taking in the views.
Boating on the Lower Lough Erne
The marina at Killadeas is located on the south east banks on the Lower Lough Erne, just above Enniskillen. Enniskillen is the largest settlement in County Fermanagh, separating the Upper and Lower Lough Erne. The 15th Century Castle is visible from the water, now home to two museums depicting the rich history on the area. Castle Coole a National Trust 18th Century Mansion located approximately 5km from the town and is worth a visit.
There are a number of islands on the Lower Lough Erne with the ruins of monastic sites and churches including Devenish Island, White Island and Boa Island. White Island is one of the most visited on Lough Erne, home to a 12th Century Church ruin as well as the much debated 8 enigmatic figures carved in stone dating back to the 6th century.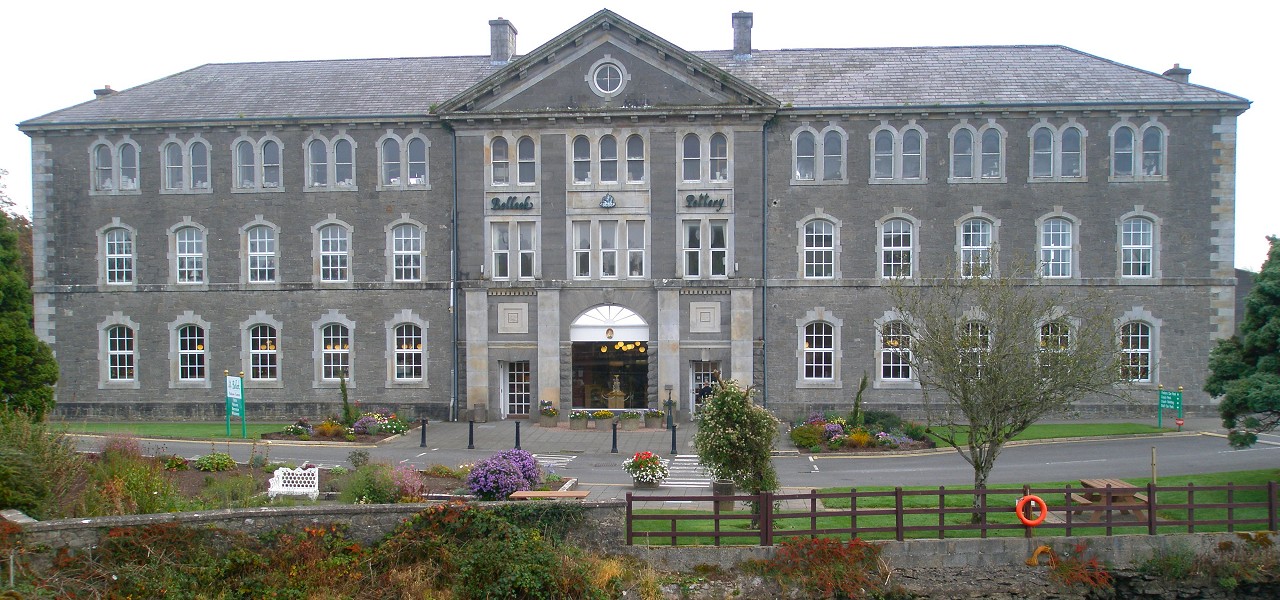 Boating on the Upper Lough Erne
Ardhowen Arts Centre is located just below Enniskillen on the Upper Lough Erne and the theatre is visible from the jetty. The centre stages a variety of performances and there is also a restaurant and bars. Within walking distance from the Theatre is the National Trust grounds and property of Castlecoole and Killyhevlin Hotel which has a bar, restaurant and spa for those wishing to enjoy a relaxed afternoon at the spa followed by dinner.
There are plenty of wooded islands on the Upper waterway, but an Island well worth a visit is the Hare Krishna Island. Moorings are available at Inis Rath Jetty. The island is home to a welcoming Hare Krishna Community, where you can experience a fully functional Hare Krishna Temple as well as take a walk around the scenic trails, spoting an abundance of wildlife including peacocks.