Hire a motor cruiser and explore rural cruising on the rivers of Hungary. We offer two bases in the north-west region of Hungary: Tokaj in the north, situated in the heart of the famous wine region and Kisköre in the south, ideal for cruising through the picturesque National Parks.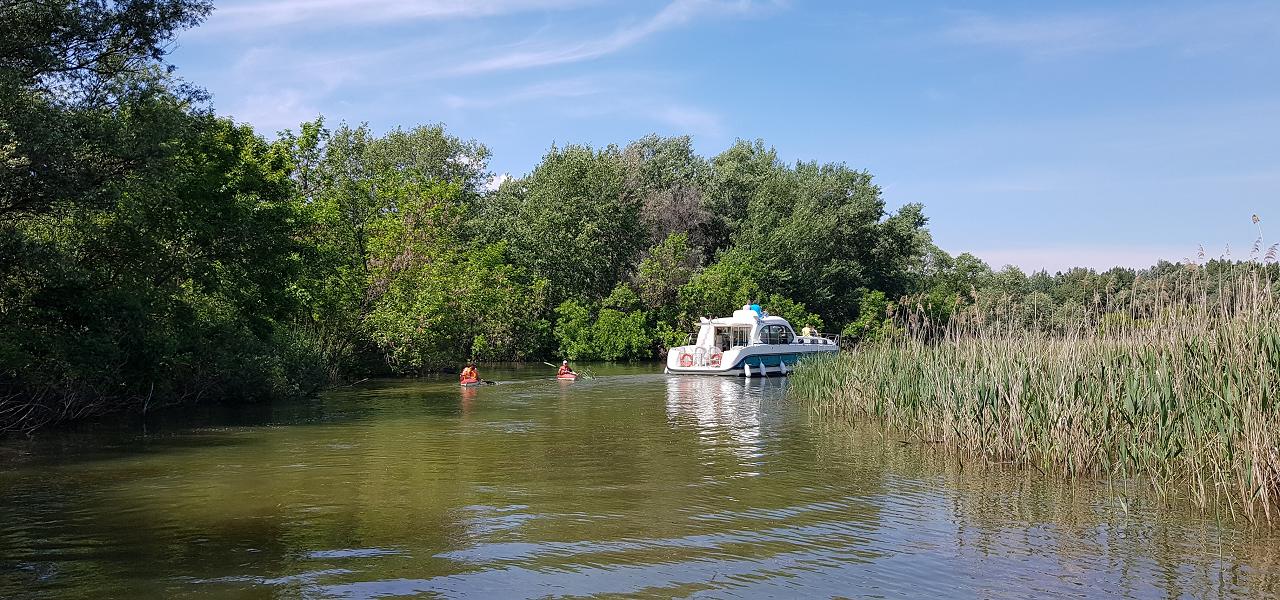 We have 20 boats avaiable to hire from our two bases in Hungary, ranging in boats ideal for couples up to boats that can accommodate a group of 8 friends or family. All of the fleet offer a very high level of comfort, offering a fully equipped galley, bed linen and towels, bike rentals and waterways map.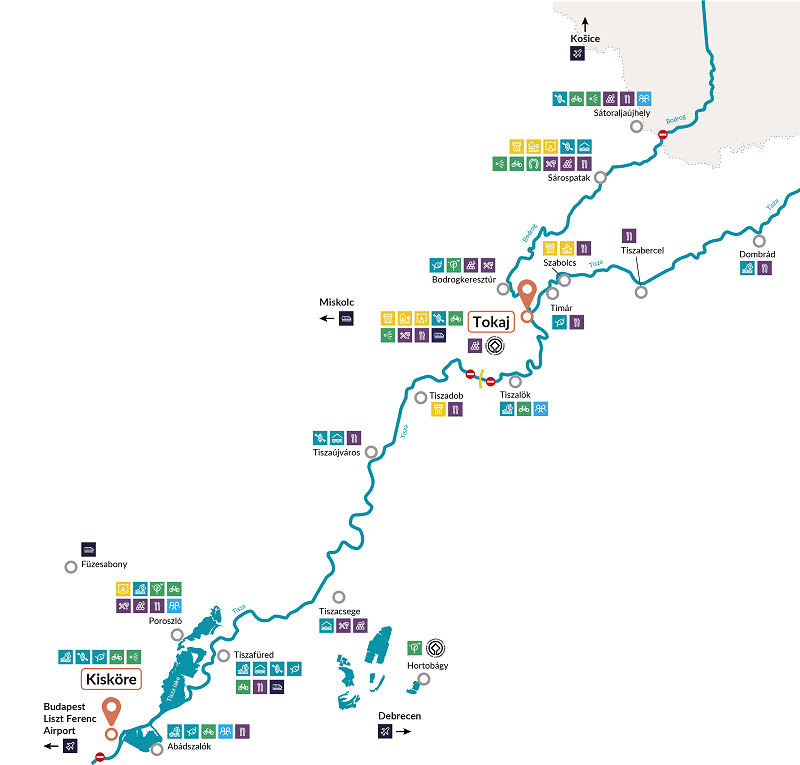 Boating from Tokaj
The Tokaj base is located on the Bodrog River. Tokaj is home to UNESCO heritage listed wineries, and as such is known as the city of wines.
An interesting historic location with a selection of museums, galleries and castles to discover. There are also wine tasting opportunities within easy reach of the Tisza and Bodrog Rivers. Enjoy the plenty of picturesque scenery as you cruise through the rural waterways, mooring to enjoy a meal or refreshment at one of the traditional restaurants in the area.
Boating from Kisköre
Kisköre is located on the southern side of the river to Tokaj. It is an ideal start location for nature lovers, with access to national parks along the route. Lake Tisza can be divided into three main parts, a bird reserve and National Park in the north, the middle section has plenty of established trails and is a great area for spotting herons and cormorants, and to the south is home to various watersport activities.
Top Attractions
Tiszaújváros offers a few local shops and some popular restaurants and a thermal pool with slides and other water features. There are also some churches to visit in a wide variety of architectural styles.
Tiszadob is home to the historic Andrássy Castle and maze, the castle is partially open to the public and you are welcome to explore the grounds.
Tisza Lake is the largest artifical lake in Hungary and the ideal location for spotting wildlife. The village of Poroszló is also located by the lake and is home to plenty of attractions including an Eco-centre, Water Boardwalk and nature trail. Horse riding is also available, plus you can visit the large aquarium.
Hortobágy National Park – the Puszta: a UNESCO Heritage site located in the Great Hungarian Plains, spanning nearly 75 000 ha.
Sátoraljaújhely (or Ujhely) has a Baroque town centre and some interesting churches. Attractions include the nearby Zemplén Adventure Park with its famous 'zip-line' between two mountains and the Hungarian Prison Museum.
Bodrogkeresztúr is just approx. 1 hour cruising from Tokaj and offers a variety of wine cellars to visit for a wine-tasting trip. In the town is the Museum of Hungarian Motorcycles.