Travel through scenic countryside and past quaint villages on the Llangollen Canal in North Wales - a UNESCO World Heritage Site with highlights including the 126ft high Pontcysyllte Aqueduct, the "stream in the sky" spanning the Dee Valley. The Anderton Boat Lift on the nearby Trent & Mersey Canal is perfect for a family adventure holiday, and especially popular with children. If you're after a more modern feat of engineering, choose a boating holiday in Scotland and take an exhilarating journey by boat on the Falkirk Wheel, a rotating boat lift which connects the Union Canal with the Forth and Clyde. Want to go on a canal boat holiday in Northern England? The Standedge Tunnel on the Huddersfield Narrow Canal is the longest canal tunnel in Britain, entry is free but you will need to book your passage.
Lots of Locks
A canal boating holiday is great for active family breaks, navigating locks and steering a canal boat is all part of the experience. You'll receive full lock instruction on arrival and buoyancy aids will always be provided for adults and children. If you're really keen to keep the family active on your boating holiday, have a go at the Caen Hill Flight near Bath on the Kennet and Avon Canal, or perhaps the Hatton Flight on the Grand Union Canal near Warwick. The steepest flight of locks in Britain is the Bingley Five-Rise on the Leeds & Liverpool Canal, a staircase of five locks which together raise your boat 60ft, each lock opening directly into the next.
Dog friendly boating holidays
Canal and Norfolk Broads boating holidays are perfect for all the family - four legged friends included. Most boats are pet friendly and many waterside pubs will allow dogs in the bar area or garden. Some boatyards, particularly those on the Broads, will provide a doggy life jacket for a small deposit. All boats are thoroughly cleaned before each handover but if you'd prefer a pet free boat please tick the appropriate box in the advanced search options.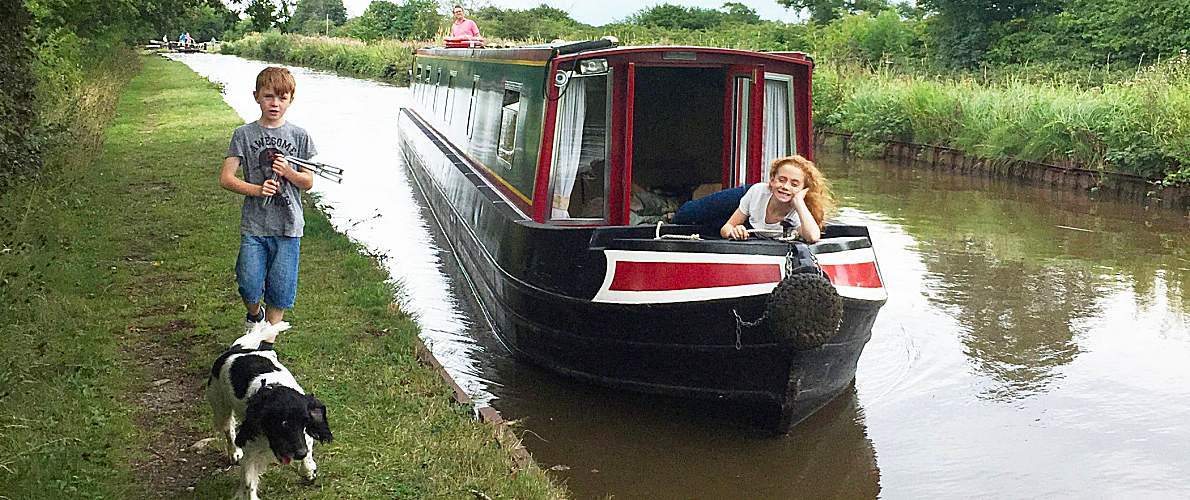 Museums & Canalside Attractions
The Grand Union Canal local attractions are plentiful, visit the picturesque village of Stoke Bruerne - home to the Waterways Museum – cruise over the aqueduct at Cosgrove and through the almost two mile long Blisworth Tunnel passing stone villages, shops, pubs and restaurants. Central England boasts a particularly large number of canalside attractions, the open air Black Country Living Museum at Dudley, for example, holds regular family orientated events. Discover unusual insects at the Butterfly Farm in Stratford upon Avon, a special treat for for mini explorers. On a canal boating holiday in northern England be sure to visit 'Eureka!', the National Children's Museum in Halifax.
Castles
There are lots of opportunities to visit castles on your family boating holiday. Dominating the city of Edinburgh and attracting over 1 million visitors each year, Edinburgh Castle is a must-see on your Scottish boating holiday. Cruise the Union Canal to Edinburgh, where the castle is visible from the water. If you've decided to take a boating holiday in Central England, Warwick Castle is well worth a visit. The history of Warwick Castle dates back nearly 1,100 years. Today, events at the Castle include a variety of interactive special events and themed evenings. The Castle is only a 10 minute walk from the canal and it's best to spend a full day there to make the most of it! On a boating holiday in Northern England, located close to the Leeds and Liverpool Canal, Skipton Castle is one of the best preserved medieval castles in England.
Towns & Cities
Canals don't just meander through unspoilt countryside. Originally built to carry working boats between towns and cities, these routes are now available to leisure traffic and offer unique opportunities for city breaks with a difference.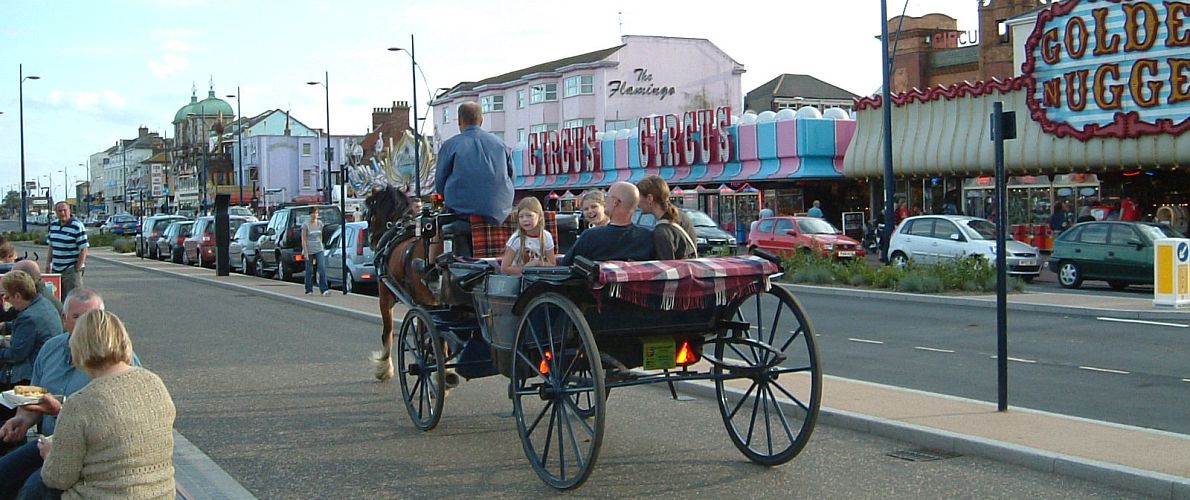 Theme Parks & Amusements
Indulge in chocolate heaven at Cadbury World in Bourneville, Birmingham on your canal boat holiday via the Worcester & Birmingham Canal. Alternatively, a trip to Drayton Manor Theme Park just south of Stafford is within easy reach of the Trent and Mersey Canal. Or just east of Stoke on Trent cruising on the Caldon Canal will take you to Froghall, just a short taxi ride away from Alton Towers. Top tip: if you're planning to spend a day out and about, make sure you factor this into your plans when working out the cruising hours required to complete your chosen route.
Norfolk Broads Boat Hire
The Norfolk Broads combines wide open spaces, big blue skies and flexible cruising routes. Britain's largest protected wetland, a Norfolk Broads boating holiday can include plenty of walks, bike hire, water sports and wildlife. Attractions such as BeWilderwood, Pleasurewood Hills and Wroxham Barns make for plenty of family days out. You can also visit Great Yarmouth and Horsey Mere by the coast. Go shopping in Norwich, the most complete medieval city in Britain or visit one of the Zoos and Wildlife Gardens on the Broads such as Pettitts Animal Adventure Park or Cromer Zoo.
If you are looking for a family boating holiday near you and are not sure where would be best to start, have a look at the interactive UK Canals & Rivers Map for more inspiration.