Bath
Hire a canal boat from Bath, Bradford on Avon, Hilperton or Bathampton or Devizes and cruise the popular Kennet and Avon Canal to Bath City, a UNESCO World Heritage Site on the Southern England Canals. Moor your hire boat in the centre of Bath to visit the Roman Baths; a temple and bathing complex built around the natural, mineral-rich hot water that comes from the only hot spring in Britain. For something extra special, enjoy a celebration champagne tea in the Pump Room next to the Baths. Be sure to visit Pulteney Bridge, the Circus and the Royal Crescent.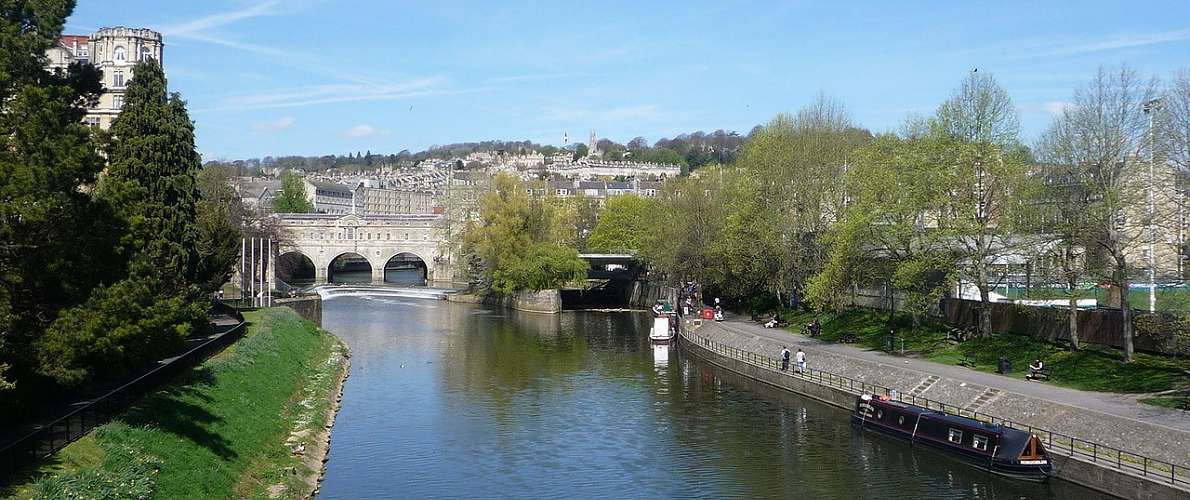 Birmingham
A cosmopolitan vibe, a shopping centre that houses over 160 shops, the promise of a great night out and a chocolate factory - Birmingham has it all. Moor your narrowboat at Gas Street Basin, a meeting point for many canal boaters and home to a wide selection of stylish bars and restaurants.
Leicester
Hire a canal boat from any one of our marinas on the Leicester section of the Grand Union Canal and enjoy a leisurely cruise into the city centre. Here you will find plenty of attractions suited for families including the National Space Centre, Twinlakes Park and Conkers, perfect to keep young children entertained. Or for younger large groups looking to celebrate a special occasion on a boating weekend, enjoy a selection of champagne bars, cocktail lounges and clubs available in the city centre. There are a selection of independent cinemas and art house productions for film enthusiasts and a wide variety of shops to browse.
Cambridge
Explore Cambridgeshire on a traditional narrowboat. The home of Pink Floyd, Cambridge is a hub for literature, poetry and theatre, not to mention home to a world famous University. You'll find boutiques and independent shops as well as high street brands. From the luxury of your canal boat you can see Kings College Chapel, the Wren Library at Trinity College and the Bridge of Sighs at St John's as you meander down the River Cam.
Chester
Chester was founded by the Romans nearly two thousand years ago and is built on the banks of the River Dee. There's something for everyone; history lovers can walk the City Walls and visit the King Charles Tower and Cathedral, shopaholics can wander the double-tier shopping streets and market stalls. To avoid the six locks just prior to Chester, moor at the pretty village of Christleton and take the park and ride into Chester city centre.
Edinburgh
A city of contrasts, wander the medieval cobbled streets of Edinburgh Old Town and explore the Georgian avenues in New Town. Visit castles, museums and cathedrals, dine in first class restaurants and enjoy an evening out at one of the many cocktail bars on George Street. You could combine your canal boat holiday in Scotland with one of the many festivals held in the area. Be sure to visit Edinburgh Castle, part of Edinburgh's World Heritage Site - advance bookings advisable. Moor at Edinburgh Quay, ten minutes walk from the Castle, five minutes walk from Princes Street.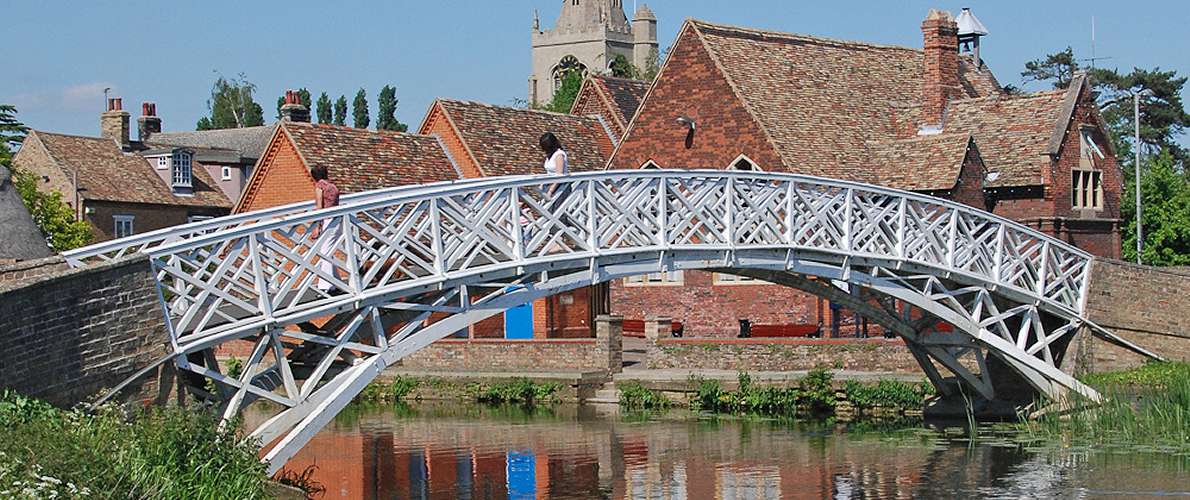 Ely
A small city that combines history with art and culture, Ely is at the heart of the Fenland Waterways. Home to a magnificent Cathedral known locally as 'The Ship of the Fens', Ely attracts thousands of visitors each year. Nestled amongst pretty villages such as the market town of St Ives, Ely has plenty of shops and is home to the regions largest antique centre. Wander through the newly created Jubilee Gardens, visit the art gallery and stop at the local tea rooms and eateries along the waterfront. Don't miss Ely Museum and be sure to visit Oliver Cromwell's House - home to Ely's most famous resident. Ely Market Place hosts regular Thursday and Saturday markets as well as more specialist markets such as the bi-monthly Farmers Market and the weekly Craft and Collectables Market.
Glasgow
Scotland's city of style, Glasgow enjoys excellent city shopping along Scotland's Style Mile and is home to designer and artist Charles Rennie Mackintosh. A trip to the 'hands on' Science Centre on the south bank of the River Clyde makes for a perfect family afternoon, followed by an evening meal at one of over 40,000 places to dine in Glasgow. Moor at Speirs Wharf, a short walk from the city centre.
London
Top attractions at the capital city include the British Museum, National Gallery, Natural History Museum, Science Museum, Victoria and Albert Museum and Madame Tussauds. Canal boat hire in London allows you to access all of London's sites. Moor at Paddington Basin, to be a short walk to either Paddington or Edgware tube stations, allowing you to access all of London's attractions. When hiring a boat on the Thames, take advantage of the many fantastic photo opportunities and capture a snapshot of Tate Modern, the Tower of London, the London Eye, Big Ben and the Houses of Parliament.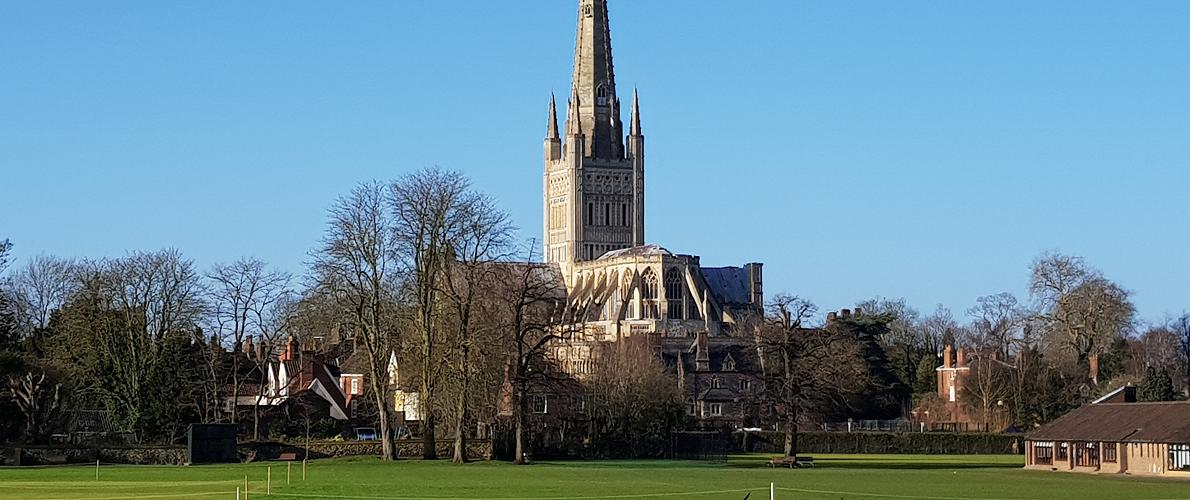 Norwich
A boating holiday on the Norfolk Broads is complemented by a visit to the historical city of Norwich. Stroll down cobbled streets with independent shops, visit Norwich Castle, Museum and Art Gallery and browse around Jarrold, a local independent department store. Norwich is a city of culture and heritage, there's plenty on offer including theatres and gardens. Moor at Norwich Yacht Station (small charge applicable), ten minutes walk from the city centre and two minutes walk from Norwich train station.
Oxford
The City of Dreaming Spires and home to royalty and scholars for over 800 years, Oxford boasts a famous University and excellent shopping facilities. Don't forget to take your camera as there are many tourist sites including Carfax Tower, the remains of a 13th century church and the Ashmolean Musuem dating back to 1683. Oxford is also the birthplace of Alice in Wonderland. Nightlife in Oxford includes cocktail bars, clubs, pubs, live music and comedy. It's a five to ten minute walk into the centre of Oxford from the South Oxford canal, allow a little longer from the Thames.
Stratford upon Avon
The Stratford upon Avon Canal takes you right into the heart of this pretty market town. The birthplace of William Shakespeare, Stratford upon Avon is home to the Royal Shakespeare Theatre. It's a town with plenty of independent shops and eateries. Moor at the Bancroft Basin in the centre of town. Take an open air bus town around this historic town to experience a guided tour of Stratford upon Avon.
Warwick
The medieval town of Warwick is surrounded by green spaces and beautifully kept gardens. Visit the Warwickshire Museum in the Market Square, gaze at the medieval buildings in Smith Street and spend a day at Warwick Castle, one of the most complete medieval castles in England. From the canal it's about a ten minute walk into Warwick city centre and Warwick Castle. Nearby Leamington Spa is five minutes walk from the canal.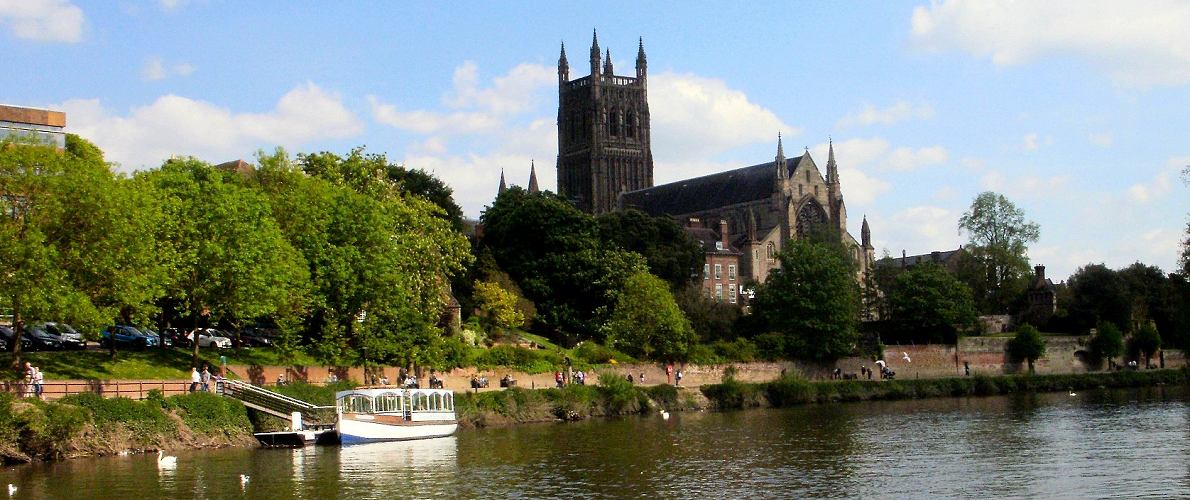 Worcester
Famous for beautiful porcelain and Worcestershire Sauce, Worcester is a city of art, music and culture. Explore Worcester Cathedral, where events include regular concerts and exhibitions. Cruise the newly opened Droitwich Ring via the River Severn and the Worcester and Birmingham Canal. Moorings on the canal at The Commandery are within five minutes walk of the city centre.
We recommend purchasing maps and guides for your boating holiday for more information about city break boating holidays.