Tranquil Southern Waterways…..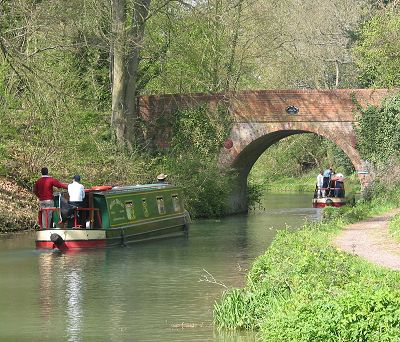 Whilst Southern England has fewer waterways than much of the rest of the UK, what is lacking in quantity is more than made up for by the quality of the scenery and relaxing gentle routes through the leafy Southern Counties.
The principal Southern waterways are the Kennet & Avon, River Wey, River Thames and the Basingstoke Canal. Each waterways has it's own unique character and history.
The earliest trading route on the Southern waterways is the River Wey which was made navigable in 1695 to carry gunpowder from Woolwich Arsenal to the English Naval Fleet in Portsmouth. This route was developed to avoid numerous attacks by Spanish war ships on the transport vessels using the former route from the Thames Estuary around the South Coast. Today the River Wey is navigable from the Thames at Weybridge to Godalming in the South and passes through the County Town of Guildford with its castle, cathedral and town centre shops theatre and numerous restaurants. Today, the Wey is under the management of the National Trust and a visit to their exhibition centre at Dapdune Wharf is a must.
The Basingstoke Canal joins the River Wey shortly before it meets the Thames and then climbs sharply up several flights of locks including the the outstandingly beautiful Deepcut Flight before leaving Surrey and entering the top Hampshire pound. Despite running through some of the most densely populated areas in the home counties commuter belt, the Basingstoke canal is a tranquil green corridor which has changed little since two hundred years ago when it was first constructed. With some excellent waterside pubs, the ancient remains of King John's Castle, and some of the gentlest cruising on any of the UK waterways, the Basingstoke is an ideal short break destination for beginners and experienced crew alike.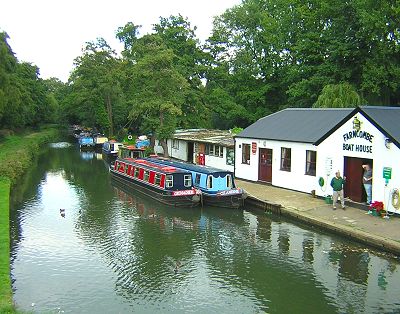 The third of the most Southerly waterways (but perhaps the best known after the Thames) is the Kennet and Avon, which runs from the Thames at Reading to Bristol in the West, passing over the impressive Caen Hill flight of locks in the centre section.
The Kennet and Avon was re-opened in 1990 with the assistance of Lottery grants and the efforts of many volunteer workers. It allows visitors to visit the Roman city of Bath by boat (crossing the Dundas and Avoncliffe aqueducts) and for the adventurous it is possible to pass through Deep Lock to enter the floating harbour in Bristol where Brunnel's famous ship the 'SS Great Britain' is moored. The Kennet and Avon is a great choice for weeks and short breaks!
Finally, no boating visit to the South is complete without a mention of the River Thames itself. With boats available from either Windsor or Oxford the river offers a wide variety of scenery, from the millionaire riverside mansions of Bray and Henley to the beautiful narrow Upper Thames, meandering though some of the very best scenery in the Cotswolds.