Go boating with Shakespeare and discover 400 years of history!
A boating holiday is a unique way to discover Shakespeare's Stratford, courtesy of Waterways Holidays.
The River Avon joins the Stratford-upon-Avon Canal at Bancroft Basin in the very heart of the town, close to the RSC's Swan Theatre which has productions throughout the season.
Bancroft Basin is also within walking distance of Shakespeare's Birthplace, the Schoolroom where he was taught to write as well as New Place (his home in later life) and Holy Trinity Church where he is buried. Anne Hathaway's Cottage is a short bus ride or 30 minute walk from the Avon, and Mary Arden's Farm lies close to the Canal just north of the town.
"Stratford is a wonderful destination for narrowboating, with moorings in a central spot for sightseeing and theatre events throughout this special year," says Waterways Holidays' managing director Nigel Richards.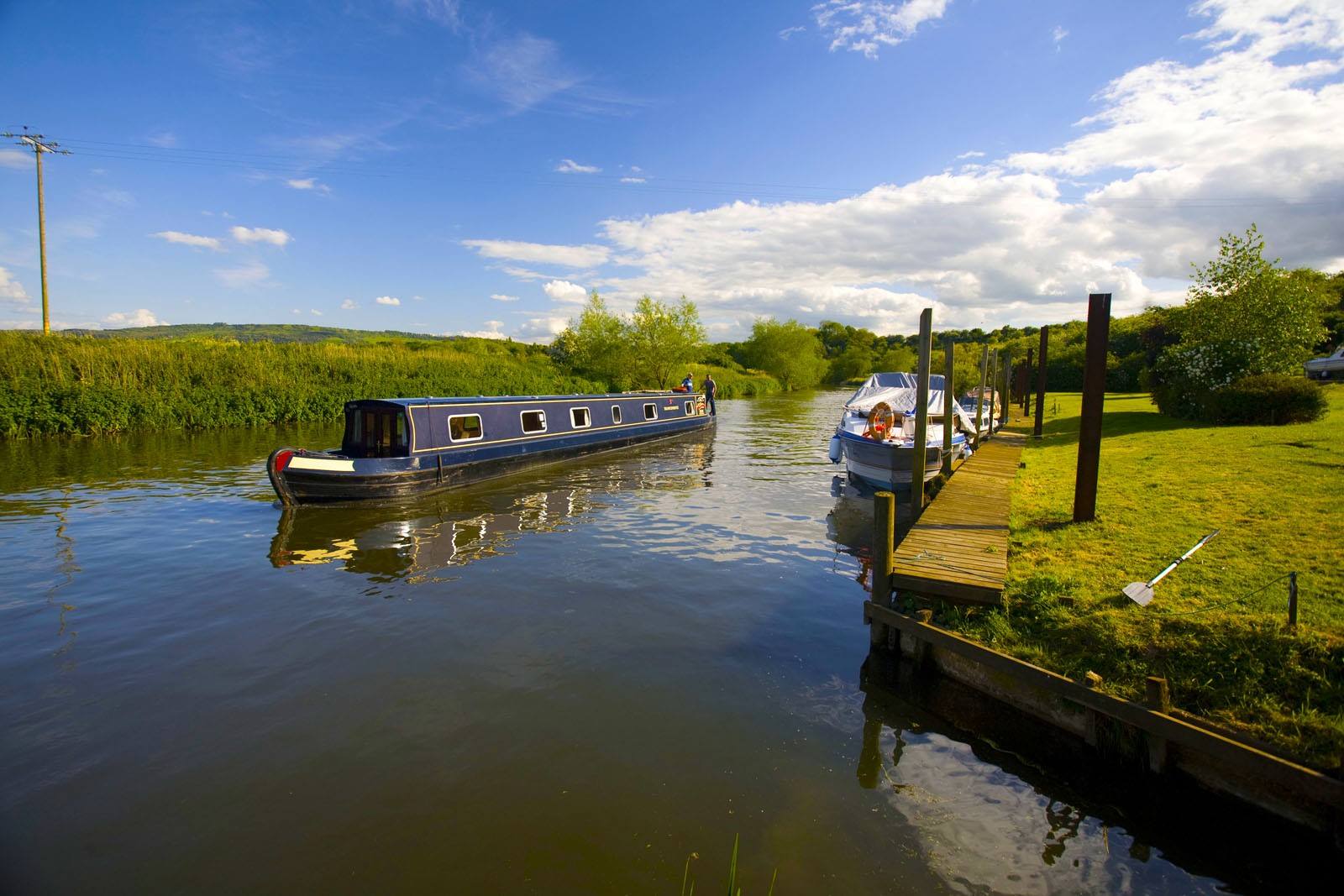 You can hire a narrowboat from several marinas located the heart of England including Stratford-upon-Avon, Wootten Wawen, Warwick and Pershore.
For a weekend break, Wootten Wawen is also an excellent start point. Straford-upon-Avon is only six hours' cruising time from the Wootton Wawen base. Forty-eight foot narrowboat 'Teddington' is a great little boat for one or two couples. There is a double in the rear cabin as well as up to two single berths in the saloon. On board are all mod cons including WiFi and central heating. Start from 22 April for a three-night cruise at a cost of £655 plus fuel (allow around £50).
Alternatively why not take a full week's holiday this summer from Pershore.  Just 11 hours' cruising time to Stratford. Pershore offers great scenery as you make your way through the Vale of Evesham on the River Avon. Seven nights' August rental of Transcendence – a 69-feet narrowboat sleeping six to eight people costs £1650. This also includes all of the fuel used during your holiday.
To find out more, visit: